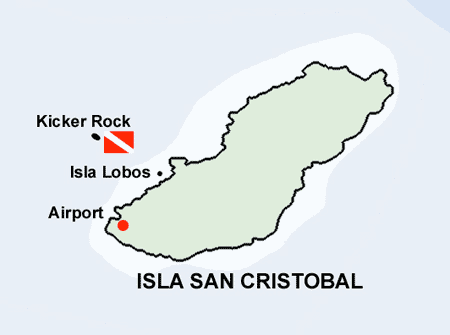 The Island of San Cristobal is where your adventure will begin. The Lammer Law will be waiting for you in the harbor near the airport.
Isla Lobos
The first dive of your Lammer Law adventure will be the orientation dive. This will allow you to concentrate on adjusting your gear and weight before you get out to the sites where there is more current. You'll likely also have your first sea lion encounter here.
Kickers Rock
Another dive site nearby is Kickers Rock. Here you'll find turtles, morays, schools of king angelfish and creolefish among the rocky underwater terrain.
This is also where you will embark. Before making the trip to the airport you'll have the opportunity to visit the new Interpretation Center.
---
ALL GALAPAGOS PHOTOS ARE AVAILABLE FOR PURCHASE AS PRINTS AND STOCK
Copyright Under Watercolours