DIVE THE URIBE

Three nights accommodation in Ensenada
Two days of diving
Thursday, Nov 29 - Sunday, Dec 2, 2018


See cost estimates below.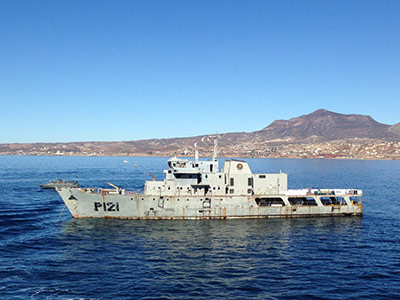 Just south of the US/Mexico border is a booming dive destination and growing marine park. With the assistance of our amigos Paco Ussell, president of Baja California Divers, Jorge Roman from Baja Diving Adventures, and Antonia Frias (avid dive friend in this area and accomplished underwater photographer), Cindy Shaw and I are putting together a very special trip for a small group.
We are limiting this trip to no more than 16 divers, but are hoping to stop at 12. You may want to stay elsewhere, but spots on the boat will be given first to those who stay with the group. This makes it much easier on those of us who are organizing this trip and we won't keep other guests waiting for late arrivals. Thanks for your understanding!
Join us for a weekend of diving, food, wine & fun in Ensenada and Rosarito Beach!

Photos from Uribe 121

ITINERARY (May change depending on who signs up and where they want to dive!)
The plan is to drive down on Thursday, Aug. 23 at your leisure, or put your name in to join a carpool. For those who want to be included in Bonnie's optional Rosarito Beach art and antique tour & lunch, we'll leave a bit earlier in the day. That evening we'll check into the hotel in Ensenada and at the dive shop, then enjoy happy hour and a nice dinner.

In the morning on Friday, August 24 we'll dive Uribe and a nearby reef for the second dive.
On Saturday, August 25 we plan to go to La Bufadora and other sites south of Ensendada.
On Sunday, August 26 we'll be treated to a private tour some of the wineries in the area.

TRANSPORTATION
For those who choose to drive their cars into Mexico, plan to purchase Mexican auto insurance. Most of your US policies DO NOT cover you any further than 30 miles into Mexico. Check your policy. Insurance is available at a daily tourist rate from most major car insurance companies, off the freeway just before the US/Mexico border crossing, or online at Baja Bound (https://www.bajabound.com/).
Be sure to stop at the border for a tourist card! You must have one with your passport in order to scuba dive in Mexico. The tourist card is free for visits lasting 7 days or less. If you pick up your card elsewhere in advance, you will still need to stop for a stamp.

THE DIVING
We'll be diving for two days with Baja Diving Adventures aboard their 31' boat designed to carry up to 16 divers with dive gear, cameras, and 2 tanks for each, plus the boat crew. This boat is equipped with all safety gear to insure your dive trip is safe, fun and interesting. The boat has two wide staircases, a cabin with a head. The cost of diving will be $100 for the Uribe and Sugarloaf, and $80-$100 for two dives in Ensenada and include tanks and weights. We are working on getting a price for three-tank dives, limiting the group to only 12 divers. Please check back.

URIBE 121 Shipwreck
In November 2016 Paco Ussell and his team began building the first artificial reef in the Rosarito Underwater Park (https://parquesubmarino.com/en/), just south of Rosarito Beach with the sinking of the URIBE P121. Today the 223' URIBE sits in 90' of sand just off the coast of Puerto Nuevo and is the star attraction enjoyed by many recreational divers. The dive starts at 60' to the deck. There is excellent visibility and it has signs in every level of the vessel to offer greater security for recreational diving.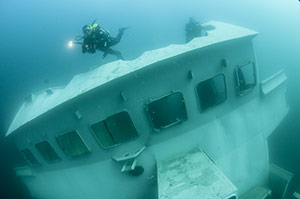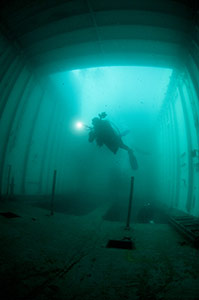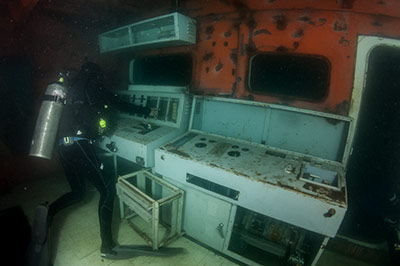 SUGARLOAF ROCK
Sugarloaf Rock, also known as Roca Pilon de Azúcar has abundant ocean flora and fauna, astonishing species hundreds of beautiful starfish
LA BUFADORA
This place has several volcanic thermal vents that spew hot water. This is a deep dive that requires an advanced level of expertise to fully enjoy it without any risk. Take the opportunity to meet this site and also, visit one of the most famous touristic spots in Ensenada: "La Bufadora".
OTHER DIVE SITES TBD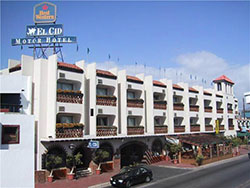 ACCOMMODATIONS
Because of the location of the dive sites and the harbor used by our dive operator we have chosen to stay in Ensenada. Hotel will be announced soon and we will make all those arrangements for you. Price range will be around $90-$120 per night, per room. We have reserved single and double rooms for the group.

RESTAURANTS
For dinner on Friday evening will be joined by the President of Baja California Divers, Paco Ussell for dinner. Snacks and drinks will be provided on the dive boat. Additional food and drinks are available at the hotel or at local restaurants, most within walking distance of the hotel. We will organize optional group dinners, or you may choose to find something on your own.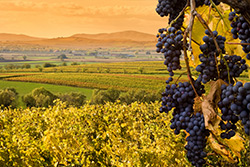 WINE TOUR
Valle de Guadalupe has some of the most beautiful wine country and great wineries, galleries and restaurants, so on Sunday, August 26 we are arranging a wine tour and lunch. Our driver will pick us up at our hotel in Ensenada, so we won't have to drive. Our cars can remain parked there and luggage will stay locked up at the hotel until we return. Cost will be around $50 per person.

SHOPPING AND ART TOUR IN ROSARITO BEACH
If you like eclectic, arts, handicrafts join Bonnie on a shopping tour of Rosarito Beach. We're not talking about designer clothes and shoes, or cheap stuff you can find everywhere in Mexico. Bonnie will take you to some of the little known shop and artisens she discovered while doing work at Fox Studios during the filming of Titanic. Put on your comfortable shoes and be prepared to get dirty! We'll be stopping for lunch along the way and will probably consume a few Margaritas too.
Included - Hotel accommodations, shuttle to and from the dive boat, three tank dive day (two on the Uribe and one on Sugarloaf Rock) with tanks, weights and snacks, three tank dive day in Ensenada with tanks, weights and snacks.
Not included - Transportation to and from Mexico, Mexican car insurance, free tourist visa, meals, tips, local transportation, personal dive insurance, everything else not listed in the "Included" paragraph above.
If your would like to attend please contact Bonnie or Cindy to reserve your spot. A non-refundable deposit of $100 is required. Your spot is not reserved until the deposit is paid.